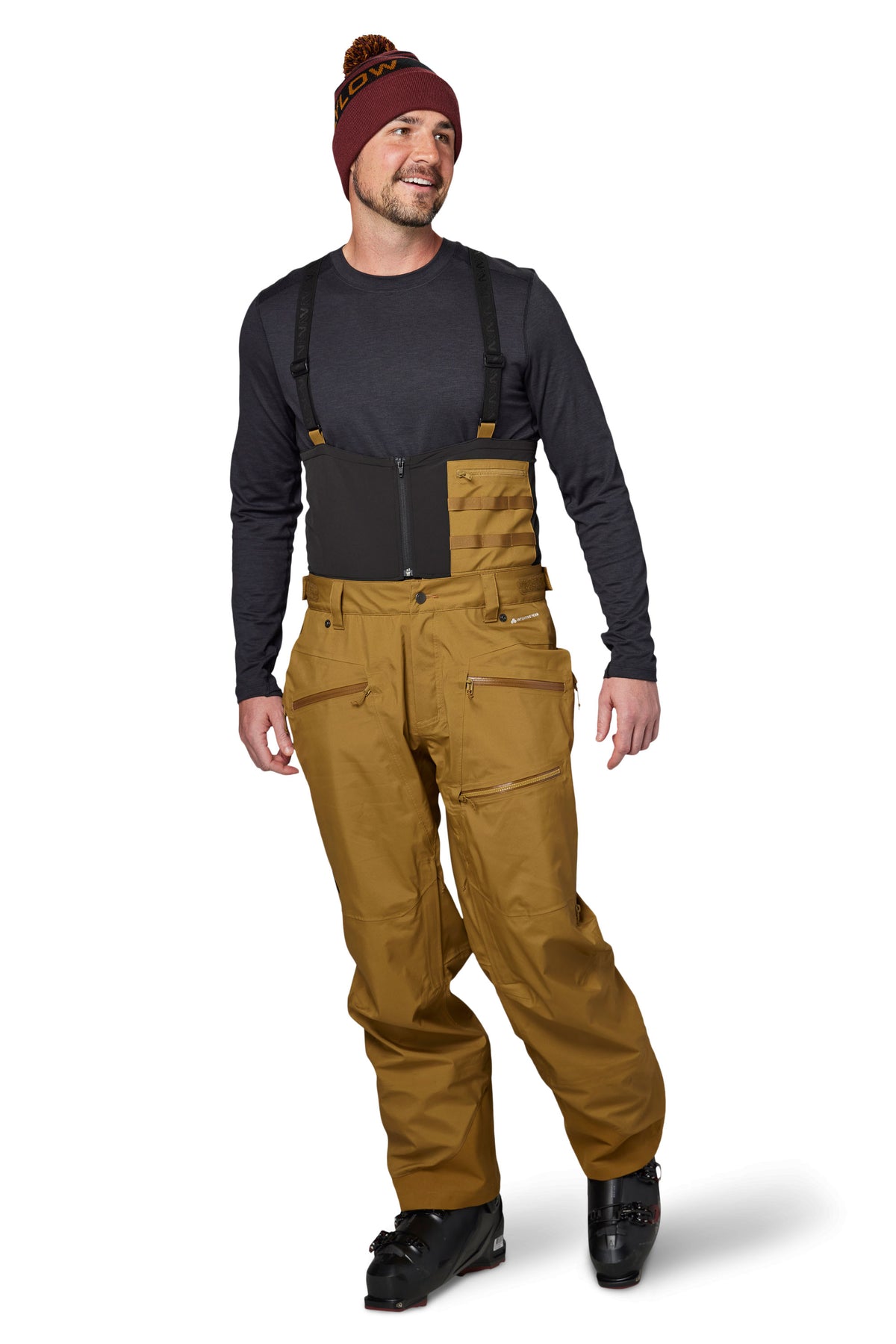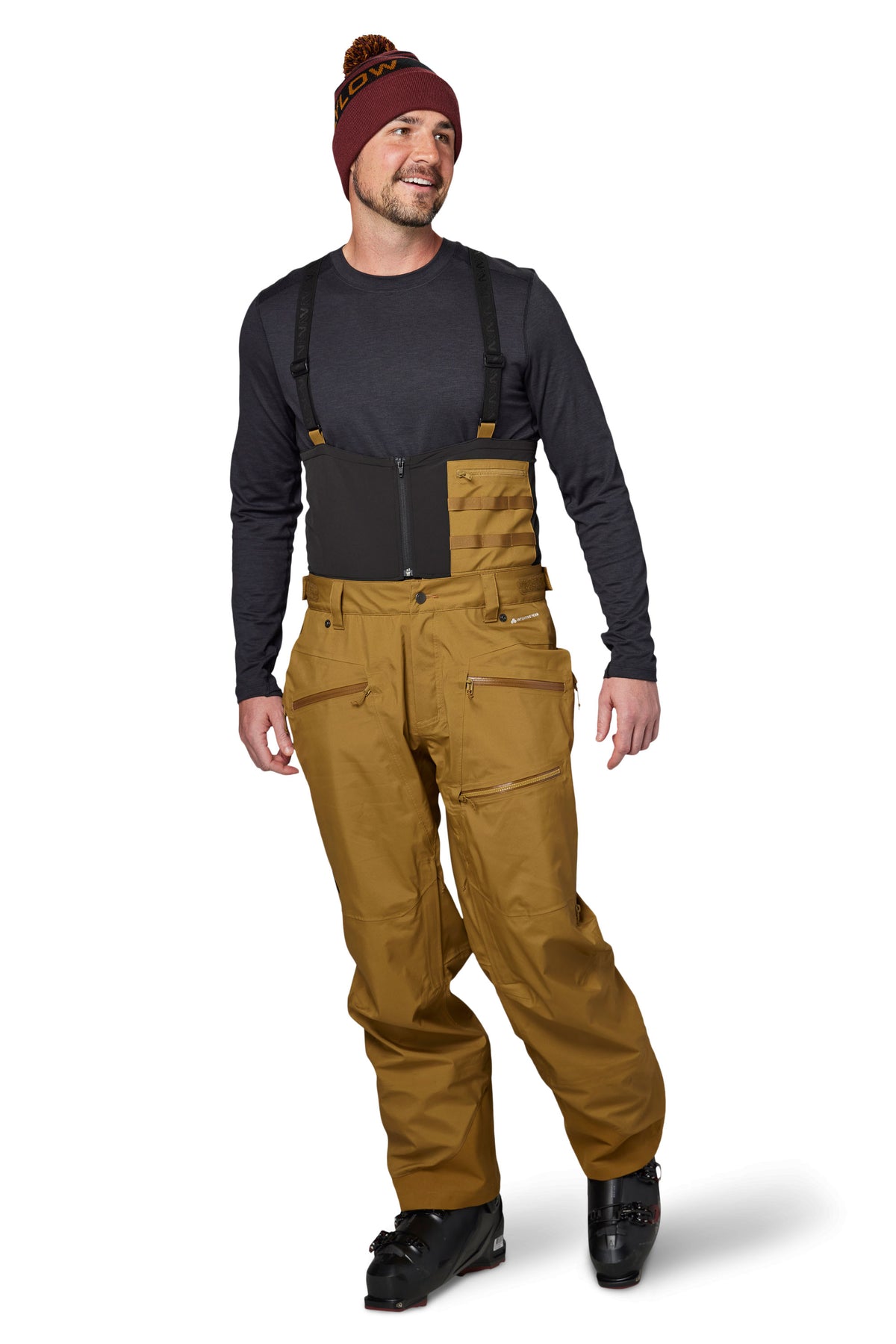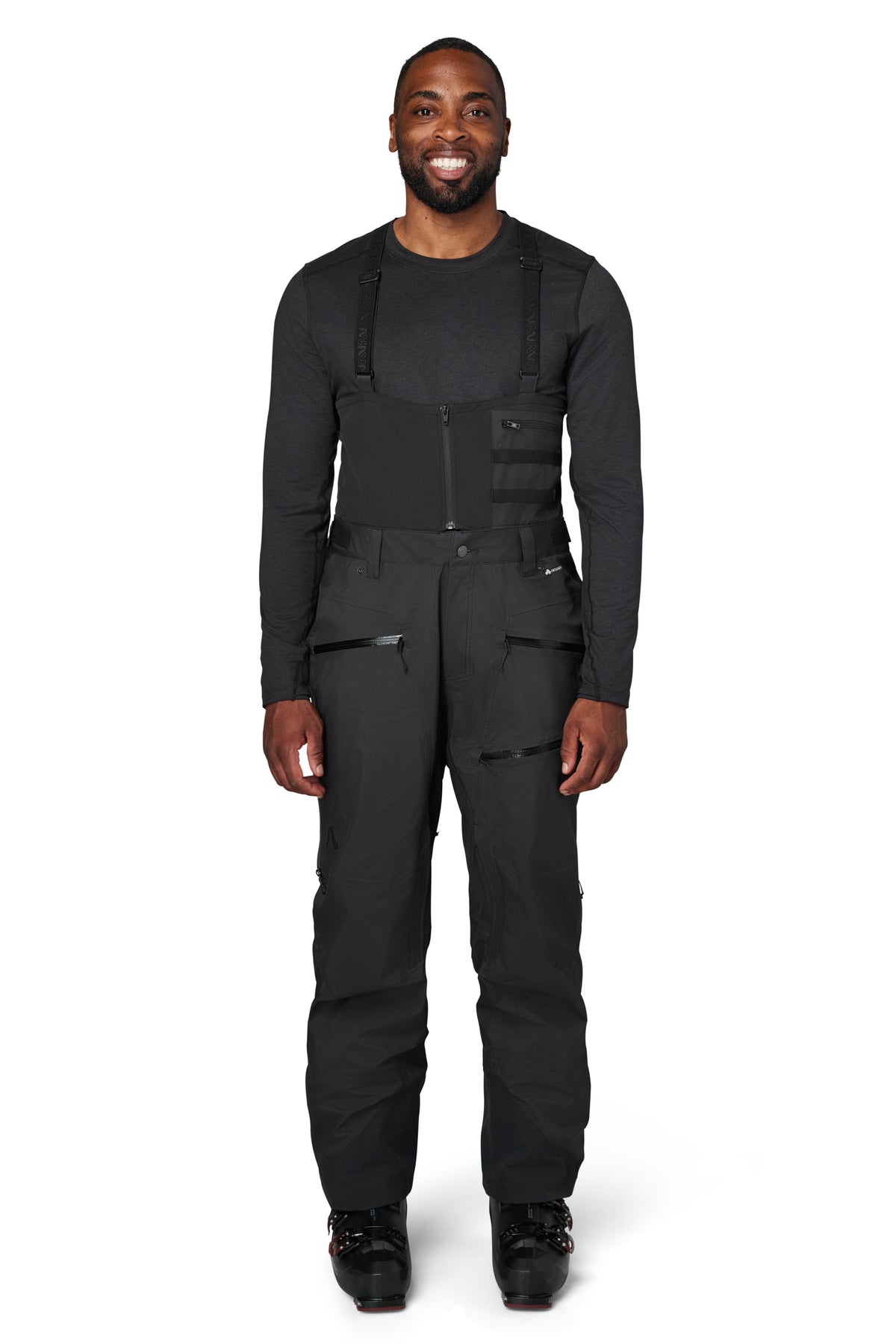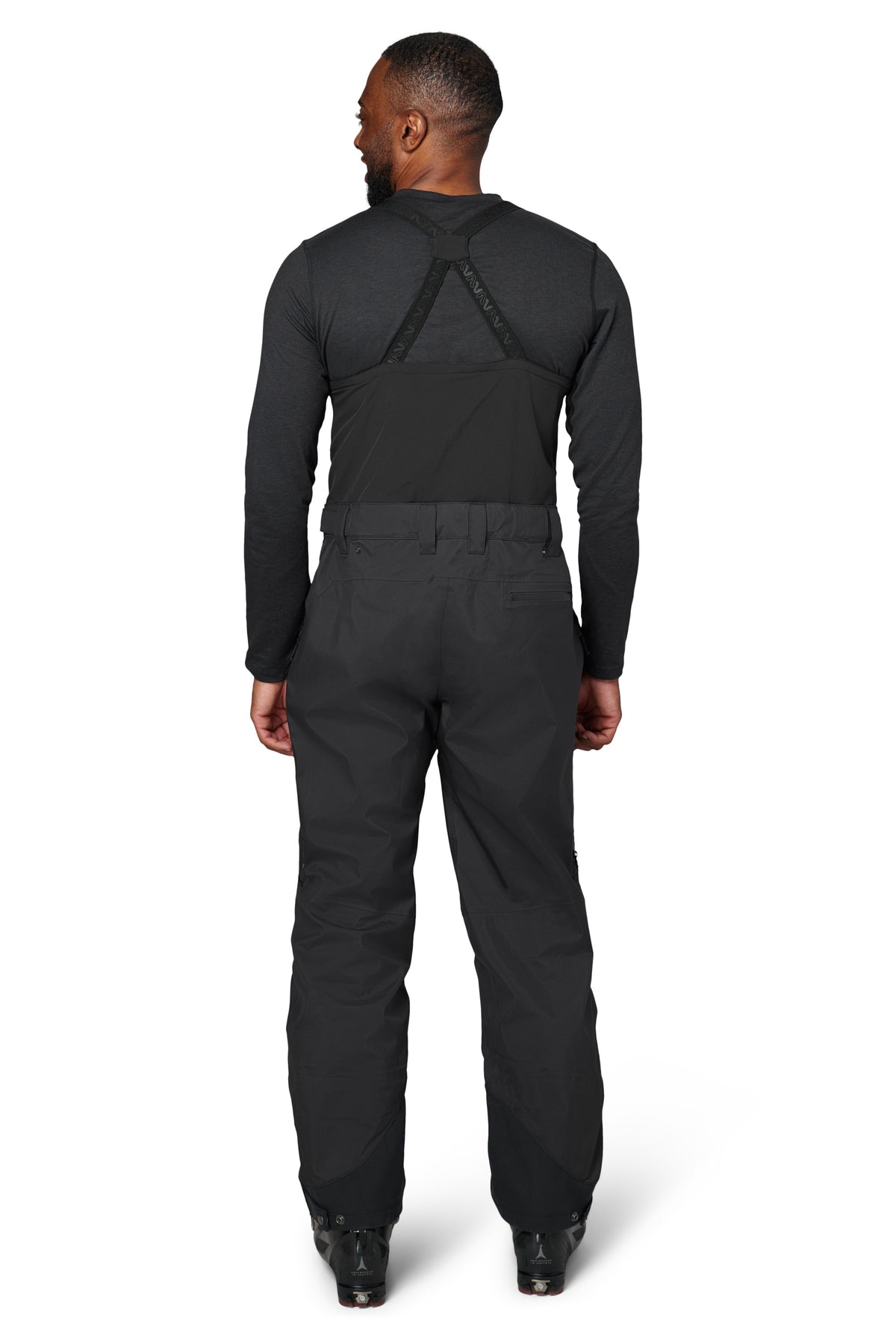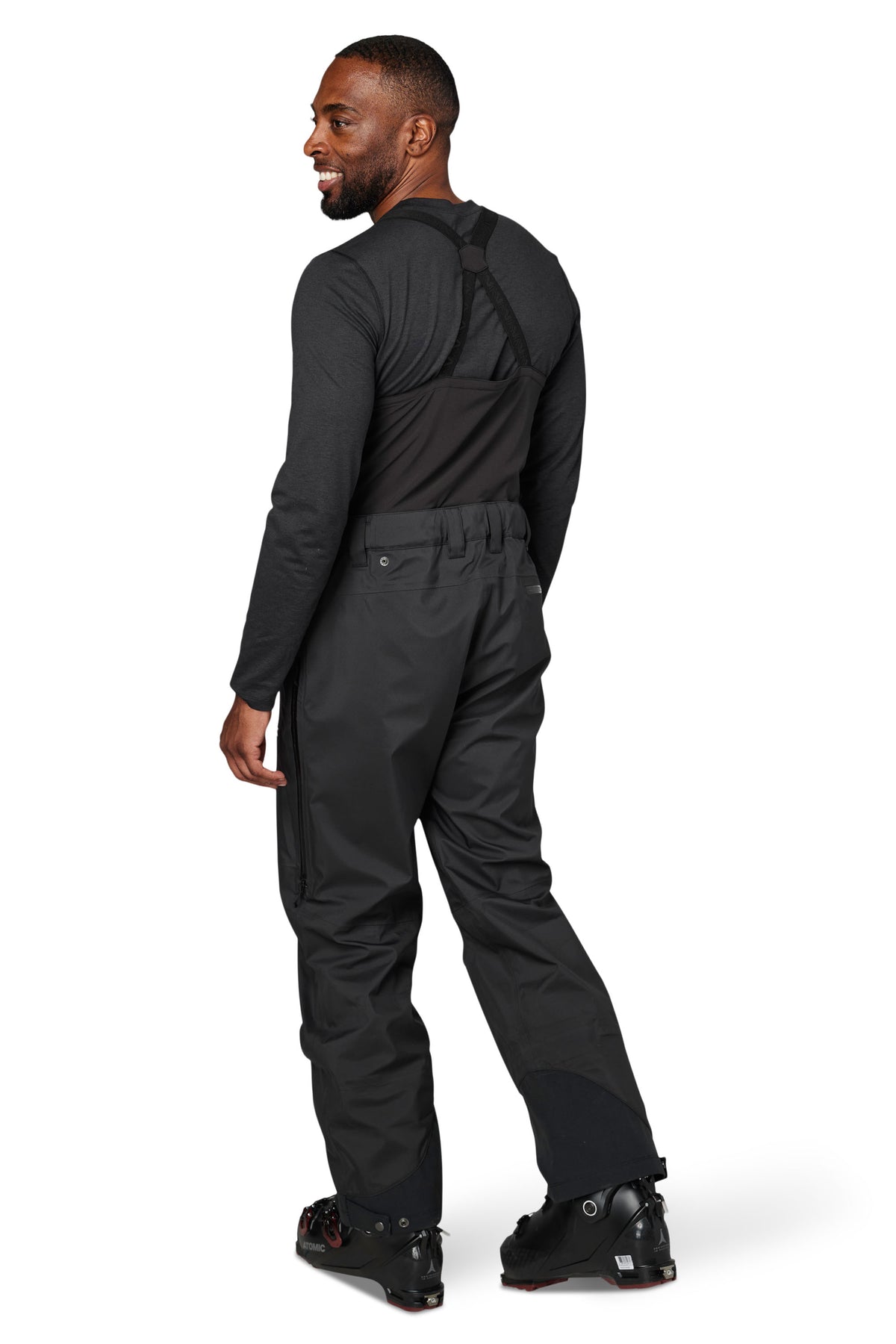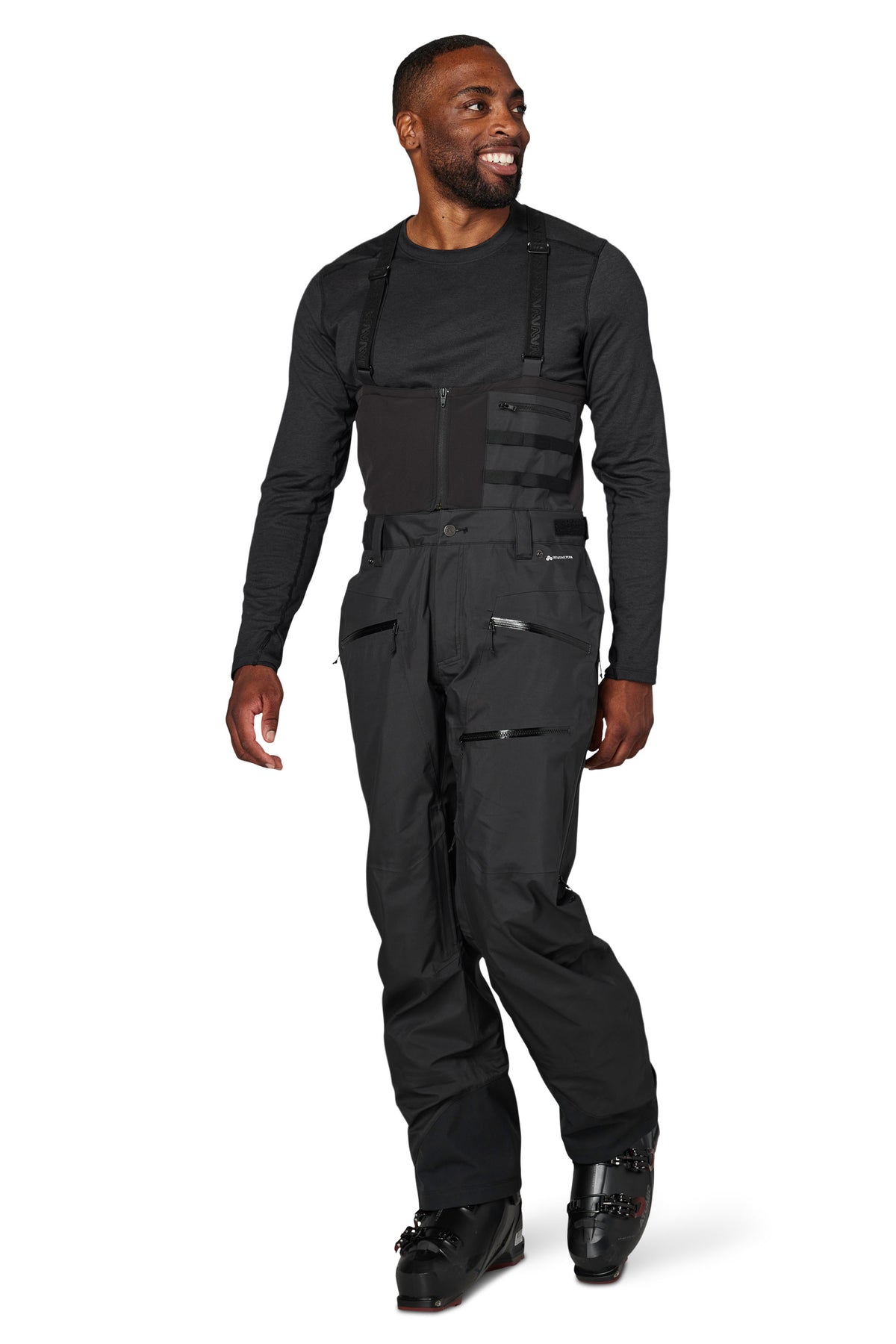 `
The Compound Bib Features
80/20 Backcountry/Resort
You spend much of your time on a skintrack in search of good snow, and this gear is designed to handle windy summits, spring tours, and long days in the mountains. Fabric choices are made to offer lightweight breathability and air permeability for high-output activities, like bootpacking a couloir. But if there's powder at the ski resort, you'll be there, and this gear can handle all-day liftline laps, too.
`
The Compound Bib Features
2022 Gear Guide
"Flylow attempts to end the pants versus bib debate once and for all with the Compound Bib: a two-in-one trouser that pairs bombproof materials and freeriding style with a removable softshell bib. Both testers buzzed about the oft-forgotten rear pocket for stashing a wallet in addition to hand-warmer pockets on the thighs and the removable bib."
`
`
The Compound Bib Features
High Performance DWR
We dare you to go stand in a shower or the next rainstorm with your favorite Flylow jacket on. See how the water molecules roll off the shell fabric? That's due to our high-performance Durable Water Repellent, a polymer coating added to fabric that makes it hydrophobic, meaning moisture beads up and rolls off, like marbles on glass.
Intuitive Perm HD
Our most air-permeable fabric that's custom-built for high-motion activities, so heat can escape your body before you sweat, regulating your temperature. ThePerm is a dry system that instantly vents water vapor, like sweat, without requiring excessive body heat or dampness first. For the Perm HD, we combined long-lasting durability with optimal waterproofing, at 20K/.02 cfm, which releases heat before you sweat and is made from 100% recycled materials.
Bluesign® Certified
We work with the best partners in the textile industry to ensure our products and materials meet the highest safety and environmental standards. From bluesign®-approved supply chains to products tested and approved by Oeko-Tex for consumer safety to Durable Water Repellents made without PFCs,we are certifying our supply chain and retaining all supply chain certificates for full transparency and to ensure that we use materials that align with our goal of making the least impact possible on the environment.
100% Recycled
Without compromising performance, this product is now made from fabrics spun from repurposed plastics, saving waste from the landfill while keeping you warm and dry. 100% of the polyester in this product is recycled fabric.
`
General's Down Sweater
in

Pine/Moss
OG Pom
in

Night/Sandstone/Galaxy