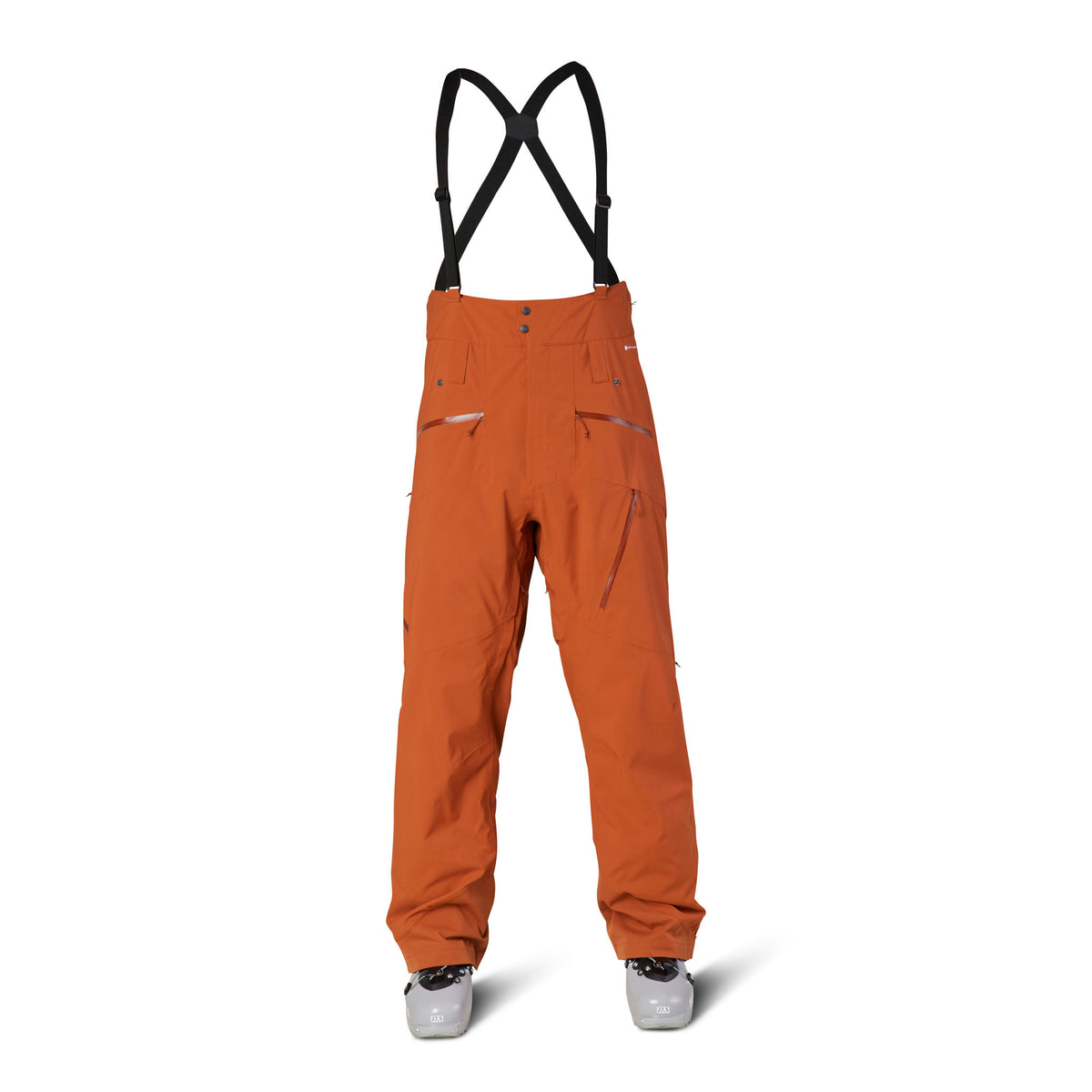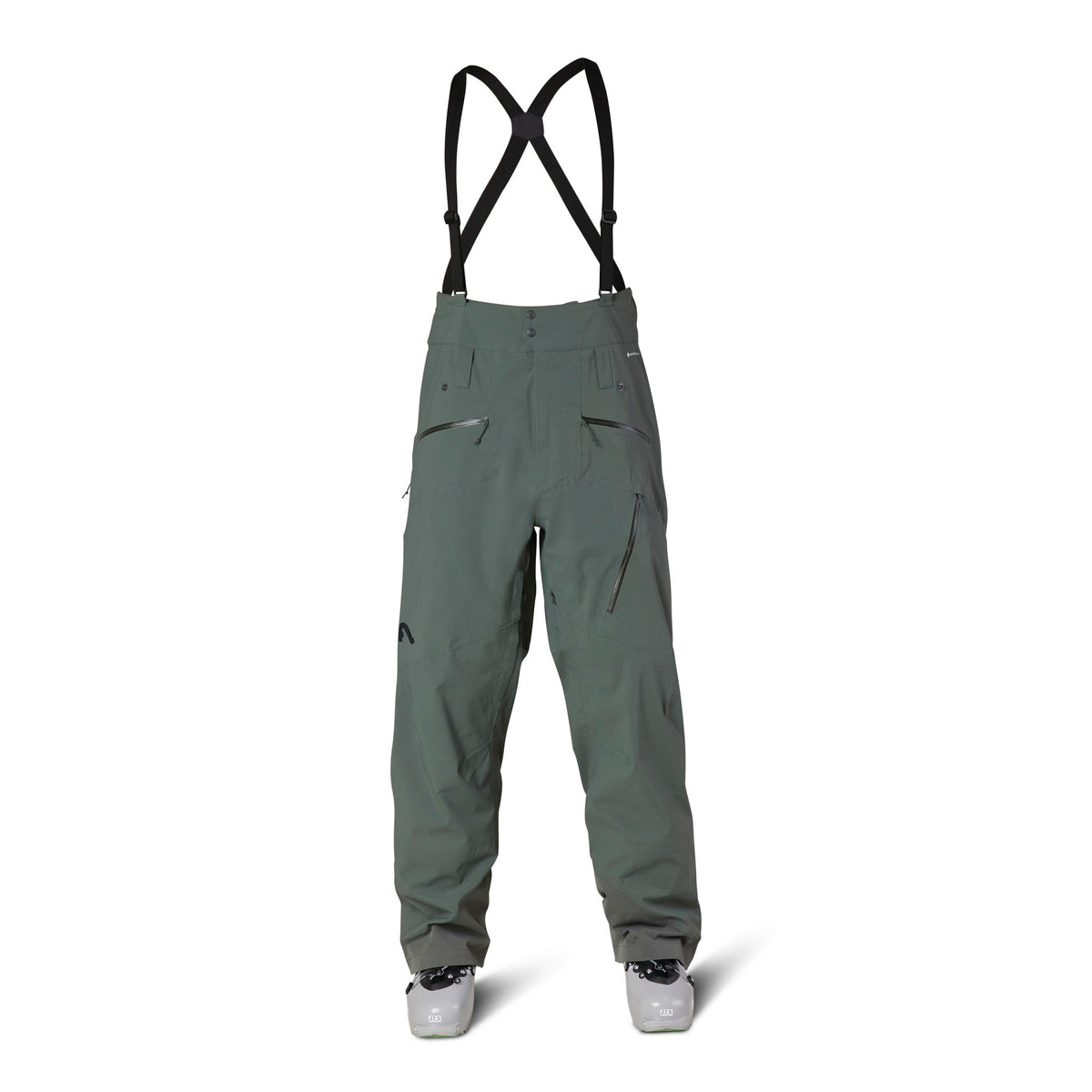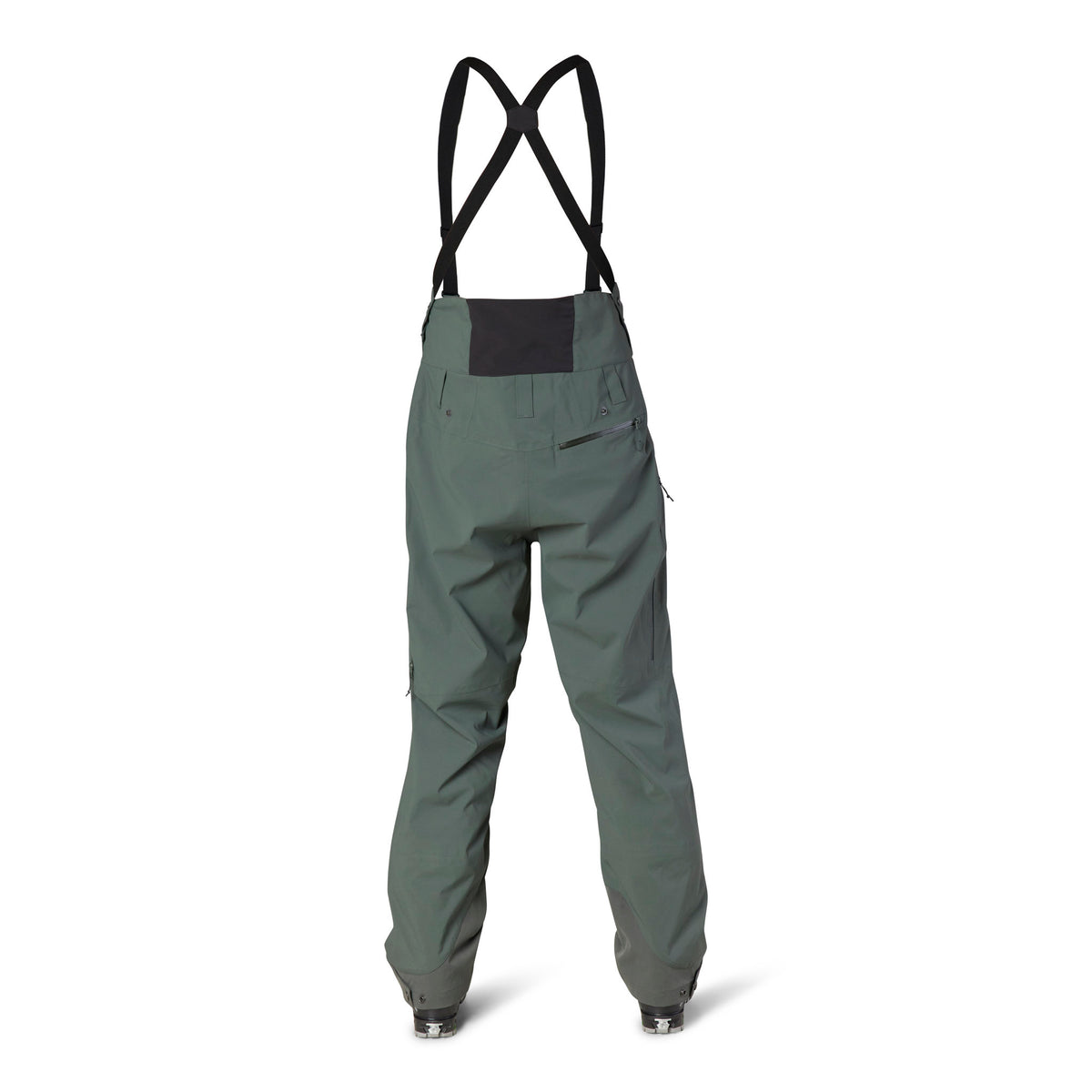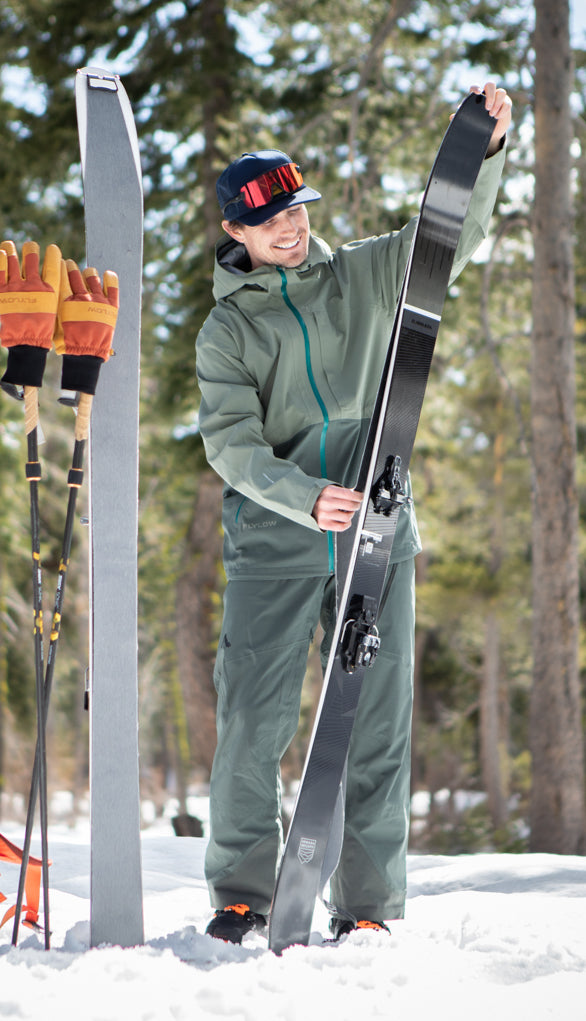 `
The 2021 Tannen Bib Features
50/50 Inbounds/Out-Of-Bounds
Conditions dependent, you split your time pretty evenly between the ski resort and the backcountry, which means you need gear that's tough and waterproof enough for the pounding of tram laps and storm skiing inbounds but won't sweat out on a climb on those days you decide to earn your turns. Here, we opt for fabrics and features that do double duty, like jacket powder skirts you can zip out or bib pants made for versatile pursuits.
`
`
`
The 2021 Tannen Bib Features
Tactic 3L Softshell
Nobody wants a fabric that's so stiff and unbending that you can't bootpack up a couloir in thigh-deep snow or bend over to buckle your boots. The Tactic 3L by Intuitive is a stretchy, supple 100-Denier softshell that moves with you on the mountain. Think ultra-waterproof but with pliable mobility for high-output activities. A jersey backing keeps it soft and warm.
High Performance DWR
We dare you to go stand in a shower or the next rainstorm with your favorite Flylow jacket on. See how the water molecules roll off the shell fabric? That's due to our high-performance Durable Water Repellent, a polymer coating added to fabric that makes it hydrophobic, meaning moisture beads up and rolls off, like marbles on glass.
`