This isn't your ordinary bike ride.
To most people, loam is thought of as an ideal soil for gardening. Flylow-sponsored mountain biker Alex Chay shows everyone otherwise. Big Ship Media House's new edit, called Camino Loamorado, shows him ripping through the elusive desert zone, a mystical land for mountain bikers.
The terrain is filled with complex and technical lines, all covered in loam. Chay's mind bending talent finds him riding down massive mountains that most people couldn't comprehend biking down. His turns look more in tune with massive backcountry ski lines than ordinary trail laps.
The crew travels across state lines to find the best loam around. Watch Chay as he speeds down unique terrain at every opportunity, going through huge desert mountains, weaving through technical chutes full of bushes, and flying down narrow slots in between mossy trees. With the help of Flylow Gear, Banshee Bikes, SANS Meal Bars, and TireFire Fenders, Chay and his crew were able to put together a truly one of a kind edit.
Chay's distinct style is put on full display here. He drifts and carves with ease, all while simultaneously soaring down the hill. The beautiful filming, done by Eric Cook and Daniel Rhode, help paint the picture of their epic adventure. This is the Camino Loamorado.
Shaw Shirt
---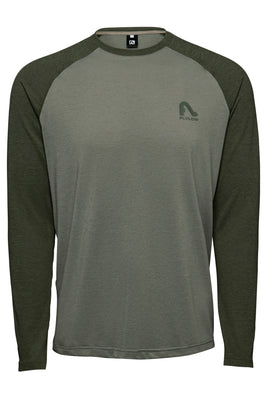 Because some days, you want to ride your bike in a long-sleeved T.
Buy Now
Goodson Pant
---
A stout mountain bike pant that offers protection in a light, breathable form.
Buy Now
Dirt Glove
---
The Dirt Glove is an all-purpose mountain bike glove that's light and quick-drying. A leather strip on the knuckles defends against falls, while both the index finger and thumb have touchscreen capabilities for swapping songs or checking the map mid-ride. The gloves go on and off easily, thanks to a Velcro closure at the wrist so you can set it and forget it. Dirt mustache? Wipe it off with the soft fabric on the back of the thumb.
Buy Now