As a gear brand, getting named "Best For" pretty anything is a sweet deal. But "Best For Everyday Skiing" as chosen by Outside Magazine. That's a solid nod from a reputable source.
We especially like this little nugget from the article's author, Graham Averill.
Bib lovers, take note: the Firebird could be the only pair you need.
There you have it. If you're gonna own one pair of bibs to ski in everyday...the Flylow Firebird Bib is probably the ticket.
A Few More Nuggets From The Review
This workhorse three-layer number is tough enough to handle daily wear at the resort but comfortable and breathable enough to excel in the backcountry.
And...
My favorite features are the two kangaroo pockets on the chest, which give you a place to carry an extra set of gloves and a snack. I also dig the two-tone aesthetic, which makes me want to ditch the jacket and ski farmer style.
Firebird Bib
---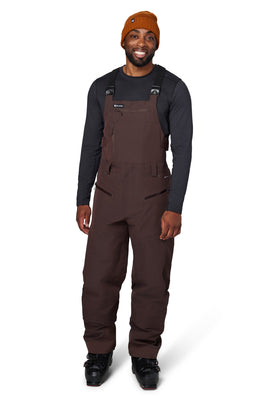 These waterproof, 3-layer bibs are easy to get in and out of and have ample breathability.
Buy Now
What To Pair With The Firebird Bib