Give the women in your life things they actually want.
Mother's Day is just days away and maybe you already have a plan for what to do for the hard-working women in your life. Whether you're shopping for your mom or the mother of your children, we have some ideas for what to get her, in case you need some help. Powder Magazine also has some suggestions for last-minute gifts for moms who shred. Among the list? Flylow's Remnant Tote.
Powder writer Erme Catino writes, "Let's face it, parents especially moms carry a lot of stuff for the little ones. It starts with diapers, then it's spare clothes, food, snacks, skis, mittens, etc. All of that gets compounded when the groms are ready for the local ski hill. Enter the Flylow Remnant Tote, constructed of burly leftover Oxford fabric—scuff-resistant material used in ski pants, the bags are ideal for ski gear, groceries, or any outdoor gear you need to haul around with your kiddos. Since our little dude got older I just toss all of his ski stuff in a big tote and we're off. The benefit of the Flylow Remnant is it's made using leftover fabric which would have gone to waste."
And in case you're already covered for Mother's Day, keep the Remnant Tote in mind as a good Father's Day option, too. That's coming up June 21.
Other Great Gifts From Flylow
River Cowboy
---
You're a river cowboy come summer, a ski bum come winter. We know because we are, too. This wide-brimmed straw hat offers sun protection on long river trips or beach days but still reminds people that you're a skier through and through.
Buy Now
Flylow-Voile Ski Strap 20"
---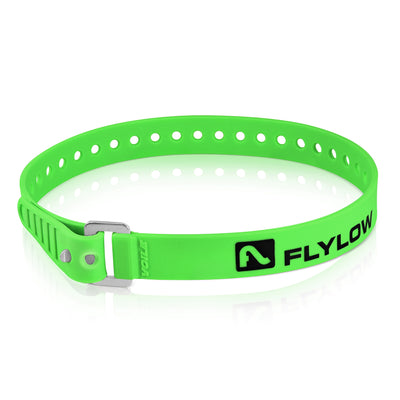 These Voile Straps® are made of tough stretch polyurethane, with a UV-resistant additive to increase their lifespan. 
split
Buy Now