From a bike shirt you'll love to wear to the tough summer bibs you'll live in, these new pieces are already the talk of the season.
We get excited, but also a little nervous, whenever we roll out a new product in the Flylow line. See, we've already spent all this time designing, building, and testing the piece, and we love it, but it hasn't been seen by, well, you, yet. Are you going to like it? Are you going to use it? (We sure hope so.)
Our new spring/summer 2022 line is out now—woohoo! And there is so much to be excited about, like pants you can mountain bike in (see: the Goodson Pant), a streamlined mountain bike short (it's called the Laser Short), and a new pair of women's summertime overalls.
The folks from Gear Patrol loved our new Wesley Shirt. "We had to fight the urge to grab the Wesley off the rack and make a break for it," wrote Gear Patrol's Steve Mazzucchi. "With a playful pattern, athletic cut and snap buttons, it's perfect for rocking around town. But it's secretly a high-performance mountain-biking base layer featuring a 50+ UPF rating, a stretchy, fast-drying poly-spandex blend fabric and a zippered rear stash pocket."
Or take our new-for-this-spring Trailworks collection, a favorite of the Outdoor Retailer Daily when they debuted at last year's OR show. These are bibs, pants, and a pair of shorts that were made from a tough nylon canvas and coated with a PFC-free Durable Water Repellent. We designed them for the hardworking trail crews out there building trails for all of us to enjoy, but these pieces are versatile enough for everyone else, too.
"Built with the help of seasoned trailbuilders, the Trailworks Bibs is a workhorse overall for getting dirty and moving earth, but that doesn't mean they're not comfortable for all-day wear," wrote Cameron Martindell in the OR Daily last summer.
The Trailworks Bibs come in versions for women and men. "Flylow's men's and women's stout canvas Trailworks Bibs are made for building trails, pounding nails, Saturday chores, and more," writes Berne Broudy from the OR Daily. "They're tough but still soft and pliable, with ample pockets for storing tools."
Goodson Pant
---
A stout mountain bike pant that offers protection in a light, breathable form.
Buy Now
Laser Short
---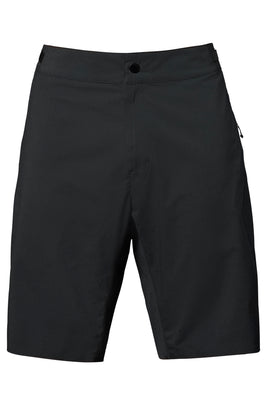 A minimalist, do-it-all mountain bike short with laser-cut vents and one perfect pocket.
Buy Now
Trailworks Bib
---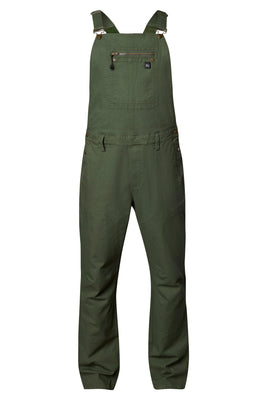 We worked with seasoned trail builders in Tahoe to help design these stout canvas coveralls for men.
Buy Now