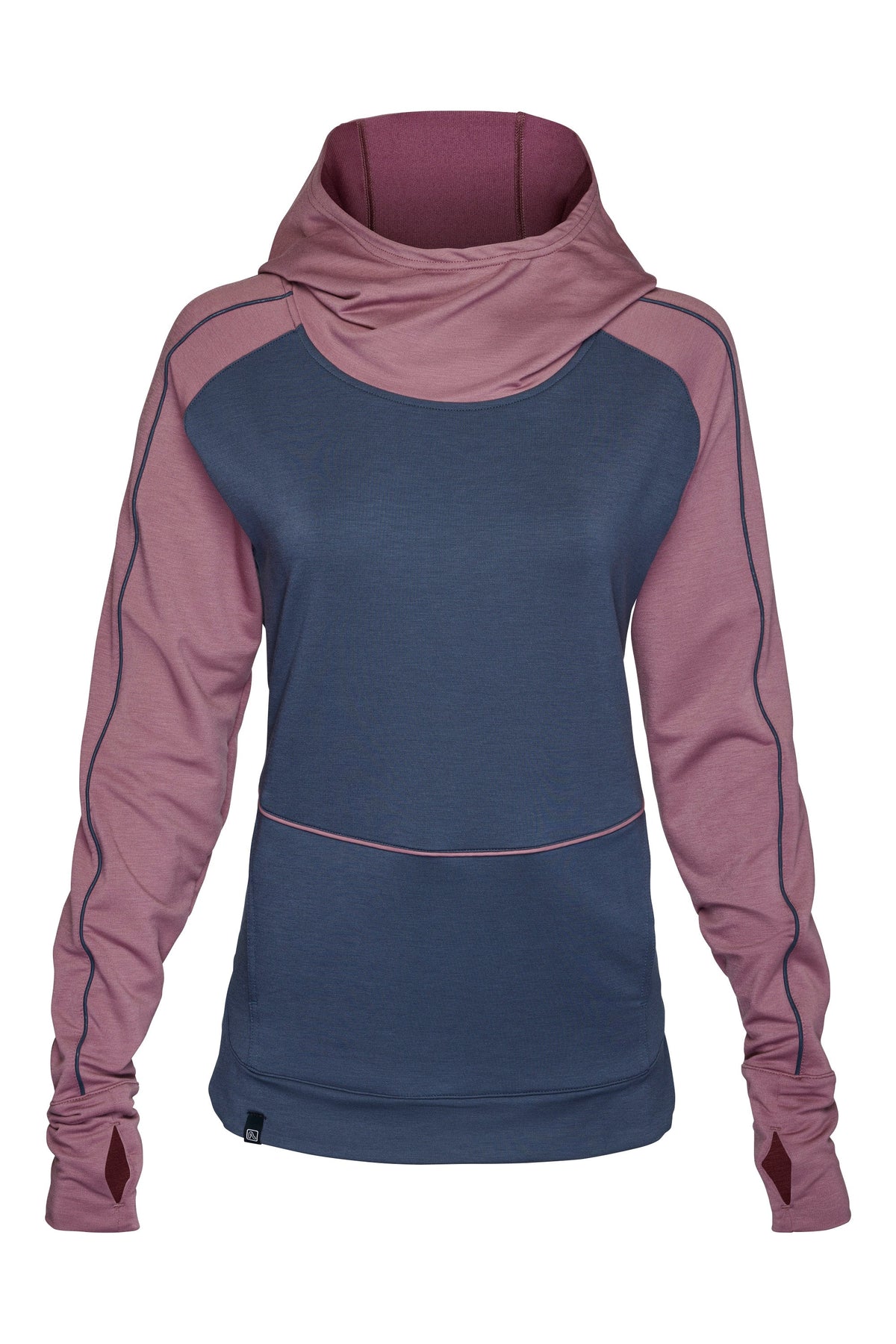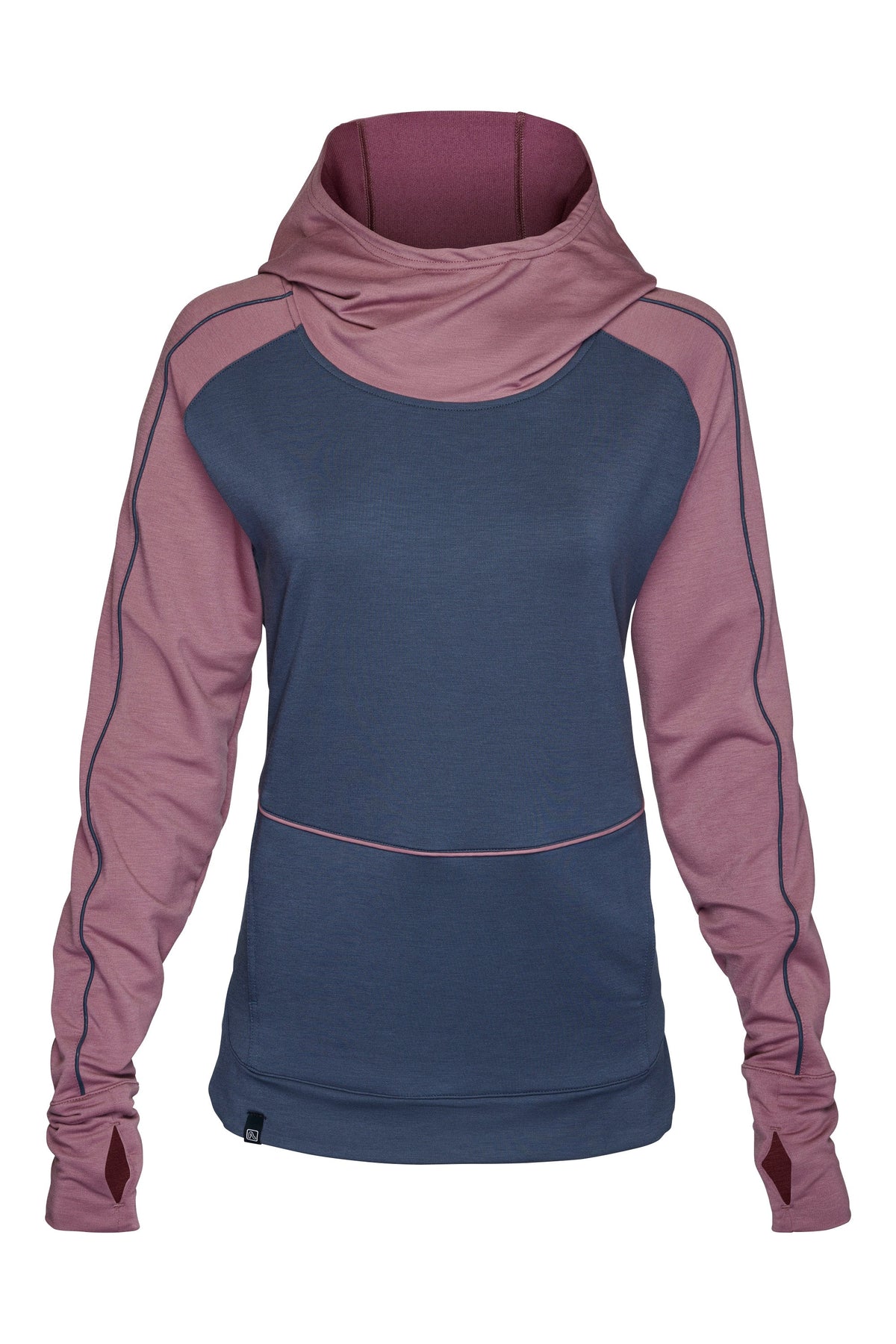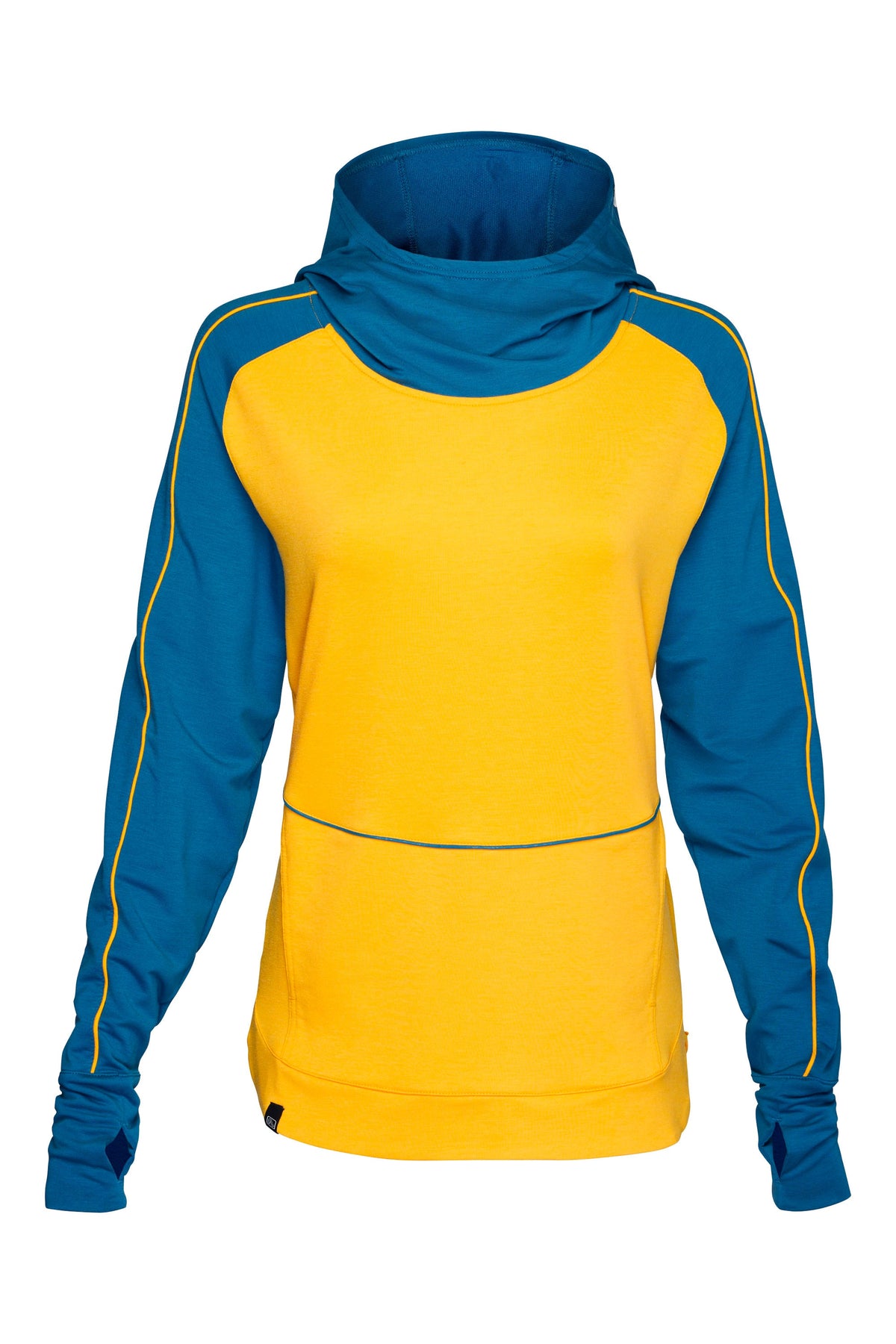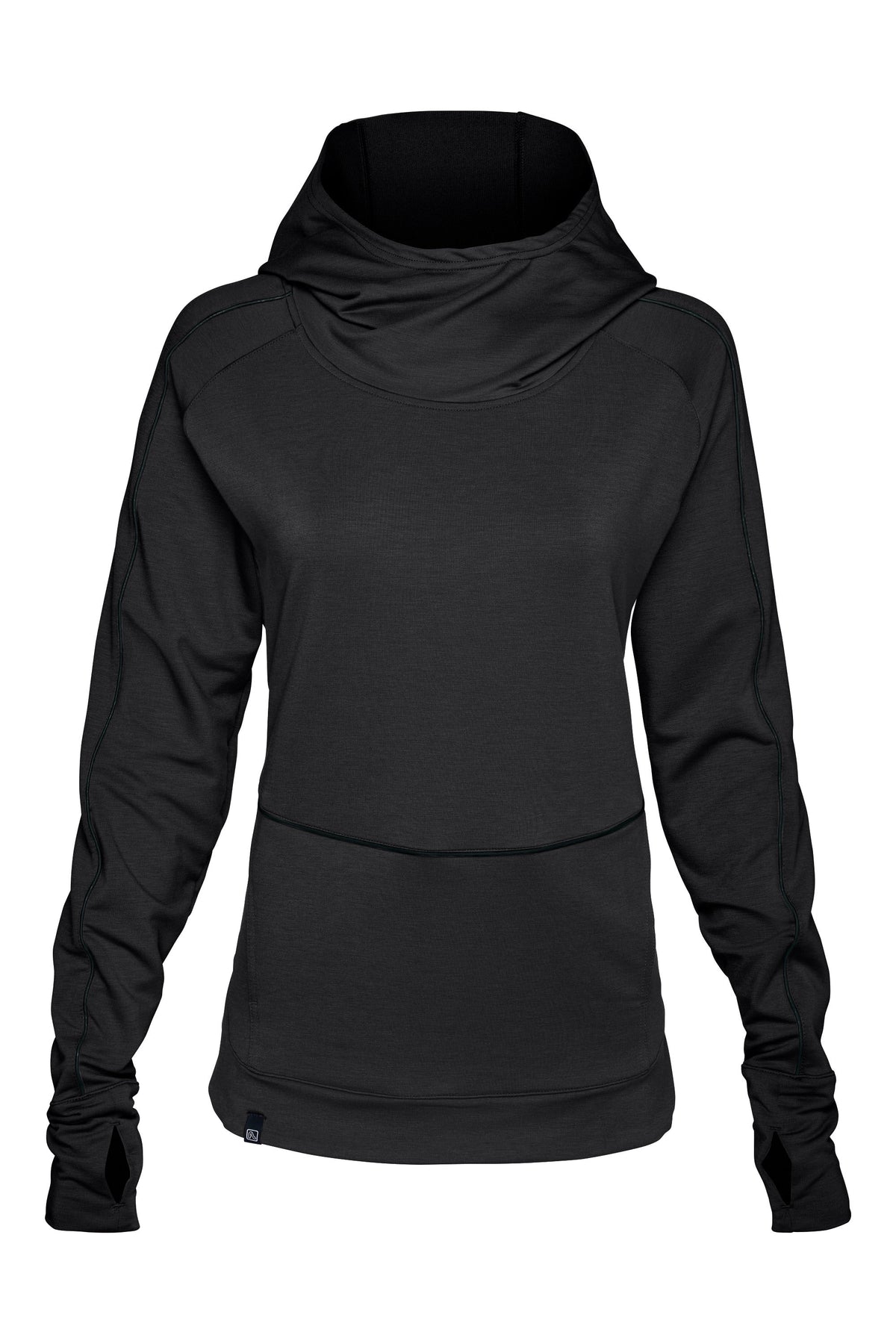 `
The 2022 Alva Hoody Features
50/50 Inbounds/Out-Of-Bounds
Conditions dependent, you split your time pretty evenly between the ski resort and the backcountry, which means you need gear that's tough and waterproof enough for the pounding of tram laps and storm skiing inbounds but won't sweat out on a climb on those days you decide to earn your turns. Here, we opt for fabrics and features that do double duty, like jacket powder skirts you can zip out or bib pants made for versatile pursuits.
`
`
`
The 2022 Alva Hoody Features
drirelease®
drirelease® technology is an engineered blend of synthetic and natural fibers that speed up the water release rate of the fabric, meaning sweat or wetness gets pushed out before you even knew it was there. The end result? Moisture-wicking, quick-drying fabric that feels soft and natural, without any added chemical treatment. The hydrophobic, or water repelling, nature of this fabric lasts forever and doesn't fade with extended wear or washings.
Bluesign® Certified
We work with the best partners in the textile industry to ensure our products and materials meet the highest safety and environmental standards. From bluesign®-approved supply chains to products tested and approved by Oeko-Tex for consumer safety to Durable Water Repellents made without PFCs,we are certifying our supply chain and retaining all supply chain certificates for full transparency and to ensure that we use materials that align with our goal of making the least impact possible on the environment.
`