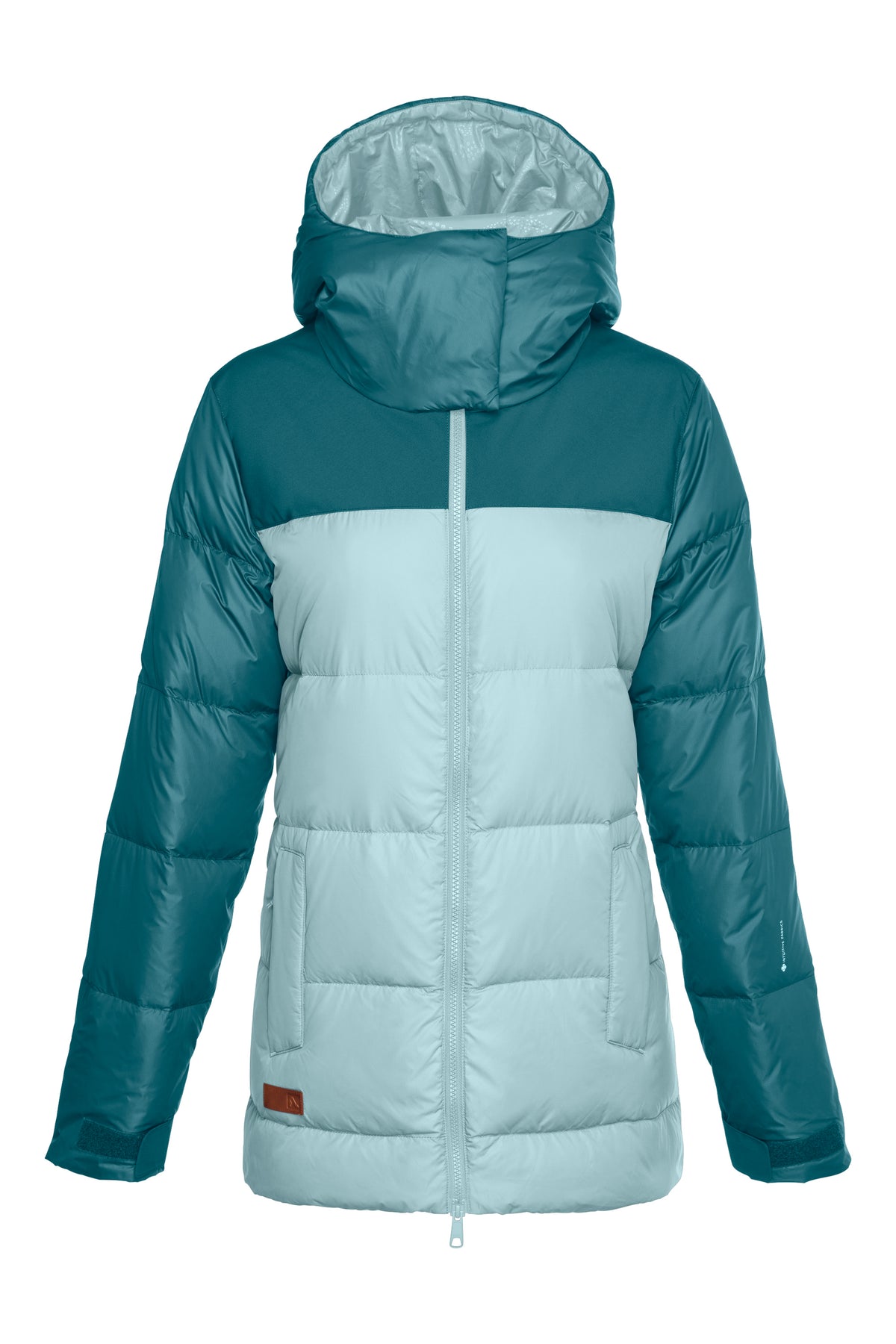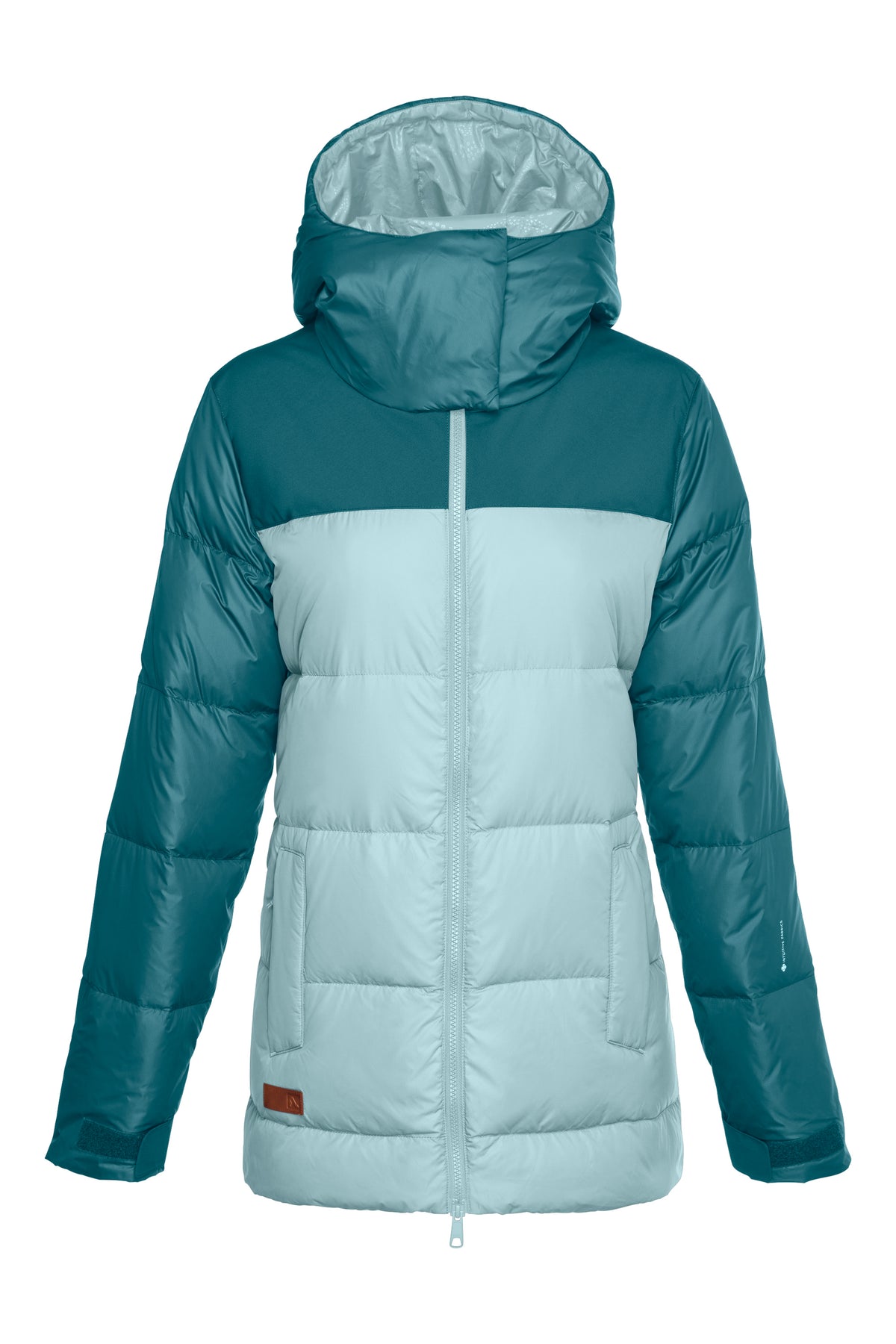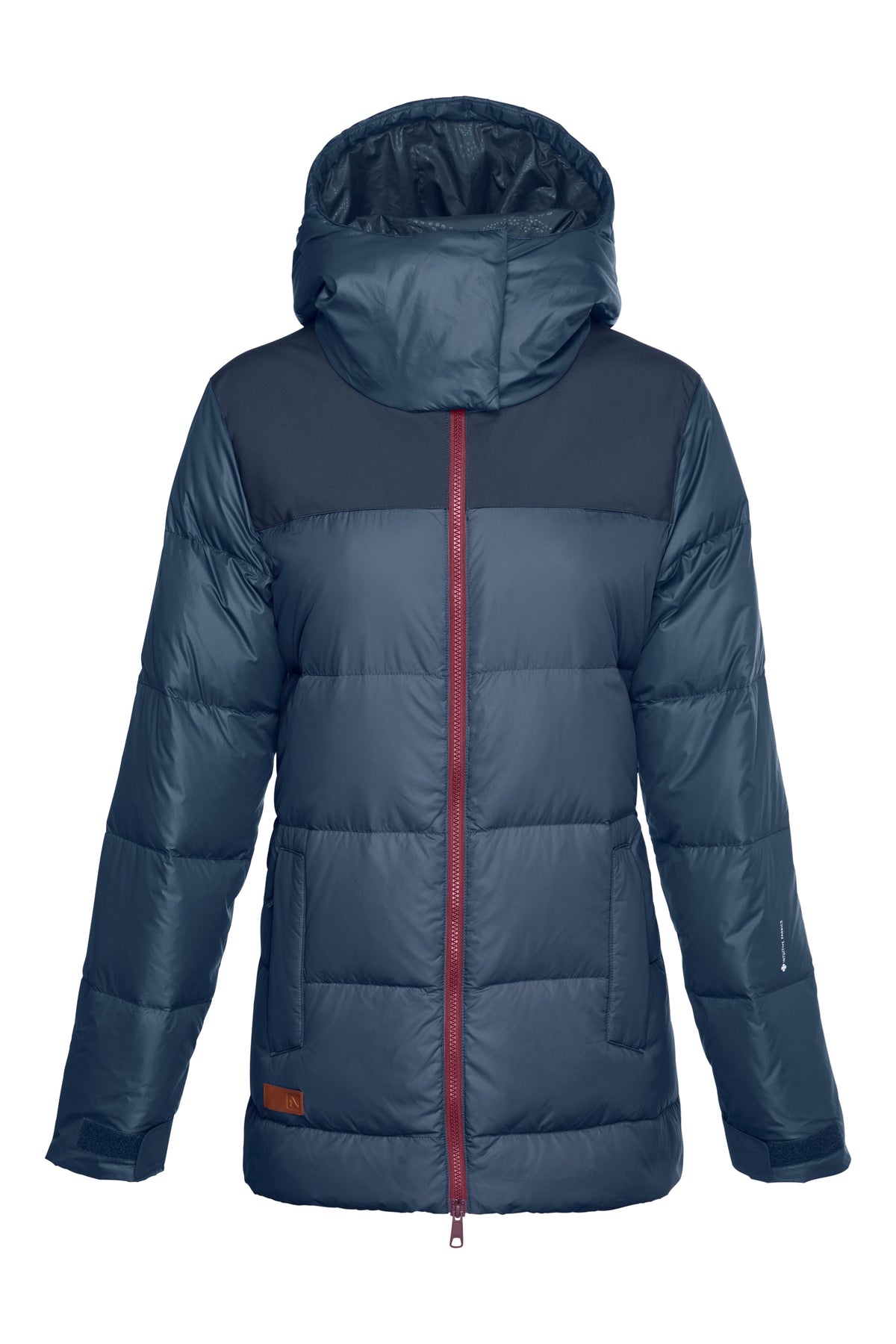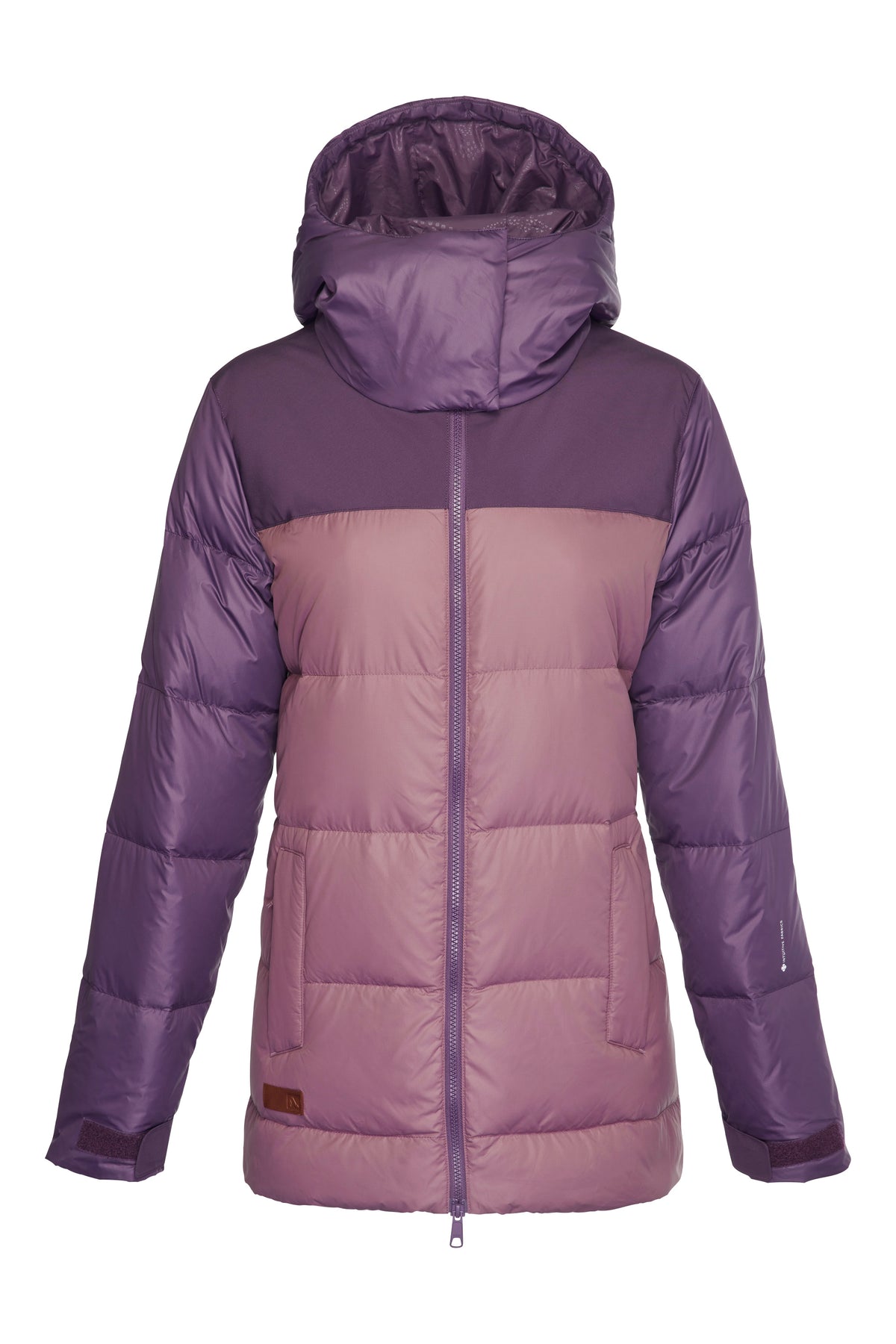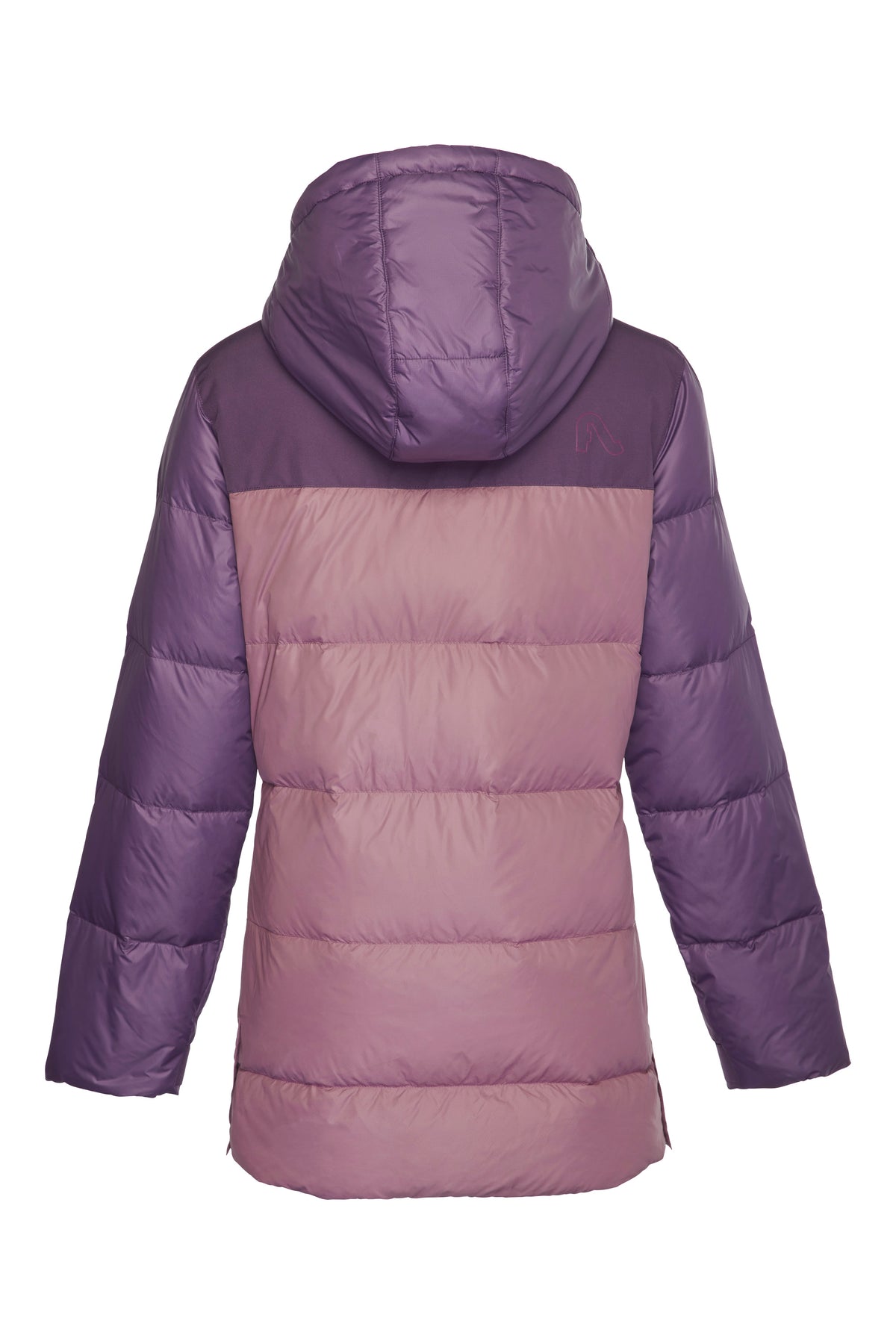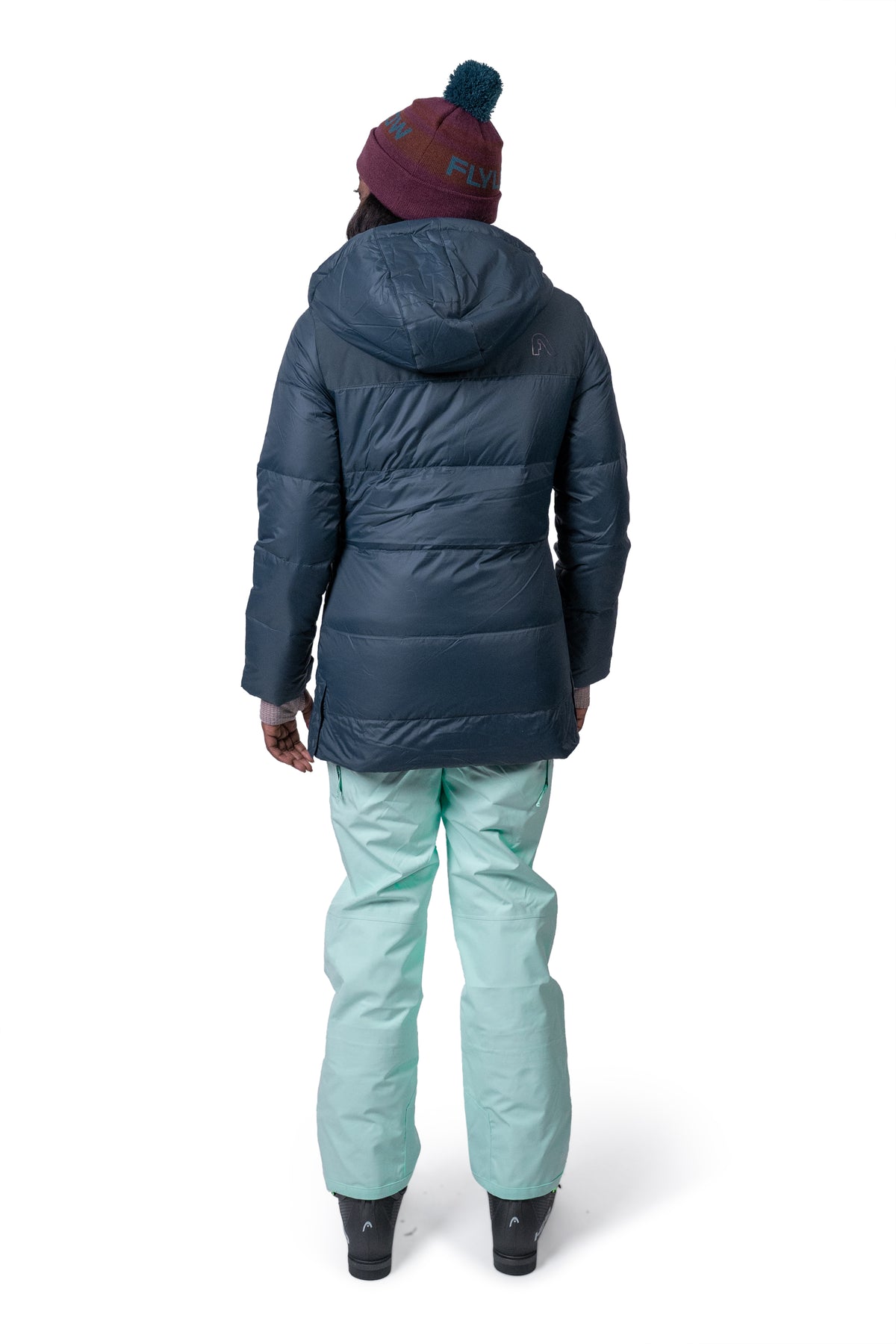 `
The 2022 Kenzie Jacket Features
80/20 Resort/Backcountry
You don't want to sacrifice durability when you're skiing and riding at the resort, which means you're willing to opt for heavier-duty fabrics and toasty insulation so you'll get all-day protection from the weather and the elements. Don't worry, we still offer ample venting and fabrics that release heat and moisture when you warm up, so if you want to take a hike or go for a ski tour, you won't overheat.
`
`
`
The 2022 Kenzie Jacket Features
Pertex Quantum
What good is down insulation inside a jacket if the exterior fabric isn't doing anything in support? Pertex Quantum is like the insulation's maid of honor—it's there to make sure all the pieces fall into place. This tightly woven exterior fabric, constructed from fine yarns, has a light, soft feel that allows the insulation to fully loft. It traps still air to improve the warmth and efficiency of the insulating layer, and it's coated with a DWR to dispel wind, rain, and snow.
Finish 2L
Think of Inuitive's Finish 2L like shark's skin: It's sleek, a little stretchy, and water glides right off of it. Apply that to a pair of ski pants and you get a strong 75-Denier fabric that's ready for any weather conditions but also has a good amount of mobility and flexibility, you know, in case you need to twist or backflip on a whim.
High Performance DWR
We dare you to go stand in a shower or the next rainstorm with your favorite Flylow jacket on. See how the water molecules roll off the shell fabric? That's due to our high-performance Durable Water Repellent, a polymer coating added to fabric that makes it hydrophobic, meaning moisture beads up and rolls off, like marbles on glass.
High Loft Insulation
Greenloft, our proprietary lightweight,packable synthetic insulation, will keep you dry when wet and is made from 100 percent recycled polyester.
`