Freeskier
's new Winter Gear Guide is on shelves now (pick up a copy!) and they had a lot to say about a lot of our newest additions to the winter 2021-22 collection. Here, we're showing how some of those newly-reviewed, newly-released pieces are wintertime problem solvers, fixing irritations that maybe you hadn't even realized were irritating yet.
Problem: Layering with Hoods.
Have you ever tried to layer with too many hooded layers? Yeah, it's not fun. The hoods can get piled like a short stack of pancakes at the back of your neck. So, we designed the women's midlayer Carla Jacket intentionally without a hood. Here's what Freeskier Magazine had to say about the Carla: "The brand purposefully left the hood out of the equation to avoid uncomfortable bulk when worn under other hooded pieces (like your waterproof shell) but kept a slightly taller collar to ensure no heat escapes." Freeskier also called the piece a "surefire daily driver."
Problem: Getting Cold in Weird Places.
"Flylow's all-new Veronica Jacket, part of its resort-focused Boundary Line, features strategically placed, gridded insulation and moisture-wicking, silk-like taffeta to ensure you stay the perfect temperature," the review says. And on the bottom? "But, really, there's nothing worse than chilly cheeks during a pow day lift ride. That's why the Hyde Pant exists, with an added layer on the backside to prevent a wet and cold bum."
Problem: Finding Burly Gear for the Resort.
Sometimes, outerwear made for skiing laps at the resort can be less dependable, less long-lasting than the more mountaineering-style gear that's designed for the backcountry. We don't think that should be the case. We believe that nobody shreds harder than resort skiers—and they need gear that can hold up to all that abuse. "For this season, Flylow is bringing its ski-specific styling to a kit that's meant to ride the resort and stand up to long days working in the snow," says Freeskier. "The all-new Dante Jacket features precise fleece and flannel insulation in the arms, as well as extra-breathable mesh in the core, to ensure you stay just the right temperature when you're out logging laps." And regarding the Firebird Bib: "Designed and tested in Tahoe, it offers 10K/10K waterproofing/breathability ratings and will keep the elements at bay, even when Sierra cement is the forecast."
If you thought corduroy had no place in skiing, Flylow is here to change your mind - Freeskier Magazine
Problem: You Wish You Had More Corduroy In Your Life.
Hold on, hear us out. Remember when you owned corduroy pants and secretly loved them? Or maybe those vintage cord shorts you wore all summer long? Who says corduroy only belongs on fresh groomers? "Tiger's eye snap buttons add some serious 1970's disco vibes but also make suiting up a cinch, and the two chest pockets are perfect for a few slices of leftover bacon." says Freeskier. "The updated Fez ain't your dad's duds; this beauty is made with today's corduroy, an anti-wrinkle, quick-drying, moisture-busting, technical fleece fabric."
Dante Jacket
---
A body-mapped 2-layer jacket that keeps you warm just where you need it.
Buy Now
Firebird Bib
---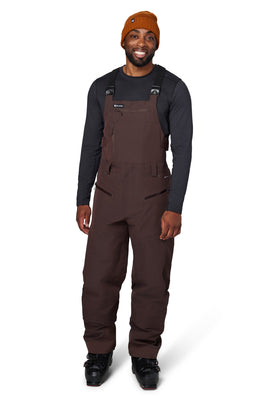 These waterproof, 3-layer bibs are easy to get in and out of and have ample breathability.
Buy Now
Fez Shirt
---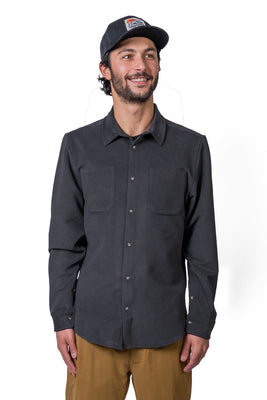 Because everybody needs a '70s-inspired tech corduroy shirt in their closet.
Buy Now