The Colorado-raised competitive halfpipe skier and Flylow athlete talks Olympic qualification, homework, and big brothers.
When women's ski halfpipe at the 2022 Beijing Olympics begins on February 17, there's one name you won't be seeing on the starting roster: American Svea Irving. The Flylow athlete and decorated halfpipe skier was on the cusp of making the U.S. Team, but a discretionary decision and last season out due to injury meant she didn't quite make the cut.
"I knew this process was tough, but I am beyond excited to cheer on my teammates and Team USA," Svea says. "I have nothing but happiness for everyone who was chosen for the Olympic team and I cannot wait to watch them kill it."
It would have been the 19-year-old athlete's first Olympic appearance. Coming back after ACL and MCL surgery, Svea was a top contender to make the U.S. halfpipe team. With six Olympic qualifiers leading up to this year's Games, Svea placed well at all of them, ending up either the third or fourth American woman in international results, and U.S. Freeskiing takes four athletes to the Olympics in each discipline.
"I skied my absolute best this season and gave it my all. However, the last spot is discretionary, and it was chosen by an Olympic committee," Svea says. "Due to my overall FIS ranking not being high enough due to being out for 12 months, I was not chosen."
If you watch the halfpipe contest on TV, there's something Svea wants you to know: That pipe is even bigger than it looks. "I think a lot of people who watch halfpipe on TV don't understand how large a halfpipe really is," she says. "A halfpipe is 22 feet tall—that's as high as a two-story building, plus the additional 4 to 10 feet you catch out of the pipe."
Svea grew up in Winter Park, Colorado, where she started skiing at age three and got into competitive mogul skiing around age 10. Her older brother, Birk Irving, is also a professional freeskier. Svea and Birk come from a family of skiers: Their mom was a competitive alpine skier turned coach and their dad is currently the director of ski patrol at Winter Park Resort. "I was essentially born into skiing," Svea says. "I have lived only a four-minute walk away from Winter Park Resort my entire life. Winter Park was my backyard."
When her brother started competing in slopestyle and halfpipe, she would watch those events. "After a while, I was tired of just watching and I switched disciplines and began to compete in slopestyle and halfpipe at the age of 12," she says. "After years of competing in both and entering the World Cup circuit, I came to find out I enjoyed halfpipe skiing more."
Svea says her brother has had a huge impact on her skiing. "Growing up and skiing with such a talented figure definitely rubbed off on me," she says. "Birk has taught me how to ski with style and how to not always worry about the end result in competing. Competing so much and having a judging panel is very tough sometimes and can drive some people to dislike the sport, but Birk has taught me to worry less and to ski for the love of the sport."
Svea has already had an action-packed winter this year, with Olympic qualifiers and a seventh-place finish at X Games earlier this season. "Now it's just time for me to train and ski some powder before the next winter season rolls in," she says. She's headed to Mammoth Mountain this spring for a training camp and has plans for a backcountry trip to Montana.
Also on the to-do list: homework. She's a student at the University of Colorado Boulder, studying strategic communications. "Most of the time, school is relatively easy to balance," she says. "Due to COVID, I have been able to take most of my classes online. At training camps, I make time to do schoolwork or attend classes in the mornings and evenings. My teachers have also been very understanding with conflicting times and training, which has been very helpful."
Svea's favorite Flylow piece? "I love the Mia Jacket because I can wear it with anything," Svea says. "It's big enough to keep me warm, but also small enough to fit under the Lucy Jacket for a day of skiing."
Mia Jacket
---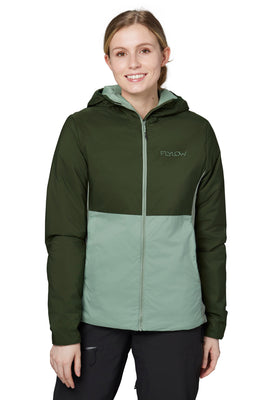 An insulating, hooded midlayer that you can wear under a shell or on its own.
Buy Now
Lucy Jacket
---
A just-right, comfy fit, high-end features, and a laid-back style make the Lucy Jacket a fast favorite.
Buy Now
Nina Pant
---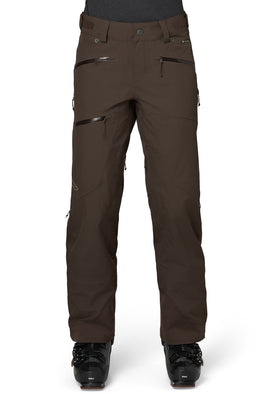 A waterproof, hardshell ski pant that fits just the way you want it to.
Buy Now